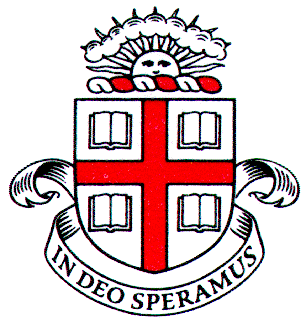 HAFFENREFFER MUSEUM
OF ANTHROPOLOGY
BROWN UNIVERSITY
---
Ethnographic Collections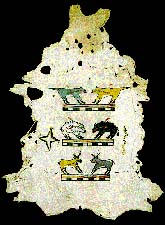 Skin Painting on Deerskin, Zuni, ca. 1930, in the style of Teddy Weahkee
HMA 61-471
The Haffenreffer Museum's holdings, representing human cultures worldwide, totalled 86,068 items, of which 22,000 were ethnographic, all of which were catalogued. While strongest in Native North American materials, the HMA also contained significant material from Latin America, Africa, the Middle East, and Asia. (click on highlighted text to view samples), including:
10,077 objects from North America, including striking artifacts from the Plains tribes
4,432 items from South and Central America, including pre-Columbian objects (among them Andean textiles and the earliest known wool tapestries from Peru.
2,652 items from Africa, some of them by contemporary artisans
1,075 items from Europe
1,224 items from Asia
1,524 items from Oceania
While the facilities in Bristol limited the number of objects on display at the time we visited, the collections were available to qualified researchers. The Museum had nearly completed entering the catalogue onto a computerized data base, allowing for easy search and reporting on the collection.
---
Home
General Information | Membership
Current Exhibits | Calendar of Events | Programs
Collections| Publications | Staff
Brown University | Anthropology Department
Circumpolar Studies