We designed this site to be interesting, informative and fun. It provides free travel and sightseeing information to both physical travellers (tourists or serious adventurers on a budget) and cybernauts (net-surfers). Whether y'all may be travelling on business or pleasure, we hope that our website can be exciting to all who visit -- links, articles, humor, and stories associated with every state are told from a personalized standpoint by a couple of comrades who have actually been there. Cultural affectionados can expect movies, sounds, and lotsa pictures depicting our many diversified exploits to appear as these webpages undergo periodic refinements. Aside from the usual band of friends and relatives, we also extend a hearty welcome to all fellow CONTRACTORS and TEMPORARY WORKERS! Visit us often!
Can't figure out what's been UPDATED on this website? Click Here! to find out!
---
WHERE IN THE WRLD (OR, AT LEAST, IN THE U.S.) ARE S&L?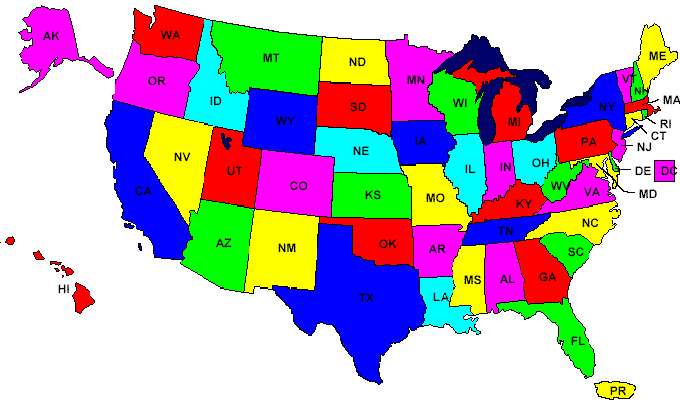 (Click on a state to find out amazing facts about how each state relates to "S" and/or "L"!)
Please Note: Many states link to our sister site at Geocities!
---

THIS WEBSITE HAS BEEN ACCESSED
TIMES! (since 4/30/97) -- THANKS FOR VISITING!

CLICK on the image at left to see who has been visiting us!
© 1997-Present All Rights Reserved by S&L's Adventures Emporium

Sign My Guestbook
View My Guestbook
---