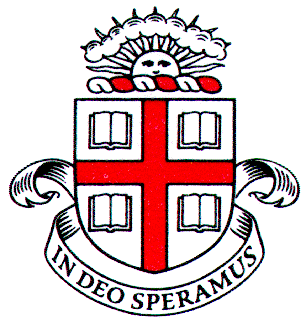 HAFFENREFFER MUSEUM
OF ANTHROPOLOGY
BROWN UNIVERSITY
---
General Information
The Haffenreffer Museum of Anthropology, which S&L visited on Saturday afternoon, May 8th, 1999, was Brown University's major museum, located at the base of historic Mount Hope in Bristol, Rhode Island. A treasure house of exotic objects from around the world, the museum housed fascinating artifacts from the native peoples of the Americas, Africa, Asia and the Pacific. For us, the Museum provided a unique opportunity to learn about other peoples and their cultures through fascinating exhibits
The Haffenreffer's varied, extensive ethnological and archaeological collections, totalling over 80,000 objects, were especially strong in Native North American materials, and also contained significant material from Latin America, Africa, Europe, and Asia. The Museum also housed federally-owned collections of archaeological material from Alaska.
Located on the shores of Mount Hope Bay in historic Bristol, Rhode Island, The Haffenreffer Museum of Anthropology was surrounded by 370 acres of woodland. The family of Rudolf F. Haffenreffer donated both the museum and the lands to Brown University in 1955. We found the land near the museum an ideal place for woodland walks, bird-watching, picnics, and enjoying the changing seasons.
For its 80 year history, the Museum had been a valuable cultural resource for its New England audience, as well as the Brown University community and scholars of anthropology, archaeology, art, and history. It's a shame that, in the year 2000, the Museum will be moving 20 miles into the heart of Rhode Island's capital and away from the peace and serenity of the valley originally populated by its native ancient peoples.

---
Hours (at the time we visited):
Summer (June - August): Tuesday - Sunday, 11a.m. - 5 p.m.
Academic Year (September - May): Saturday and Sunday, 11a.m. - 5 p.m.
Additional hours by appointment
Call for holiday hours
The Museum Gift Shop is open during Museum hours, or by appointment.
Admission (on the date we visited):
Normally $3 adults (but it was free to us because the greeters did not know how to use the credit card charge machine)
Normally $2 seniors, $1 children under 12, and Free admission for Members
Directions:
The Museum is located on Tower Street, off Route 136 in Bristol, Rhode Island. From Providence: Route 195 East to MA Exit 2 (Route 136 toward Newport, RI). Go south on Route 136 for 7.5 miles. Turn left at the Haffenreffer Museum sign onto Tower Street. The Museum is 1.4 miles from Route 136.
Click here for map.
---
Go Home to S&L's Adventures Emporium
| General Information | Exhibits | Collections |